There is no doubt that BNB has been the strongest cryptocurrency out of the top 100, constantly making gains. BNB was recently consolidating from a strong bullish move on April 18th and 19th where BNB gained 12% and 11% respectively.
However, today after the $20.88 support level was defended a few times, bulls came back stronger than ever and saw 6 hours of constant gains and BNB is back at $23.53 in just one day.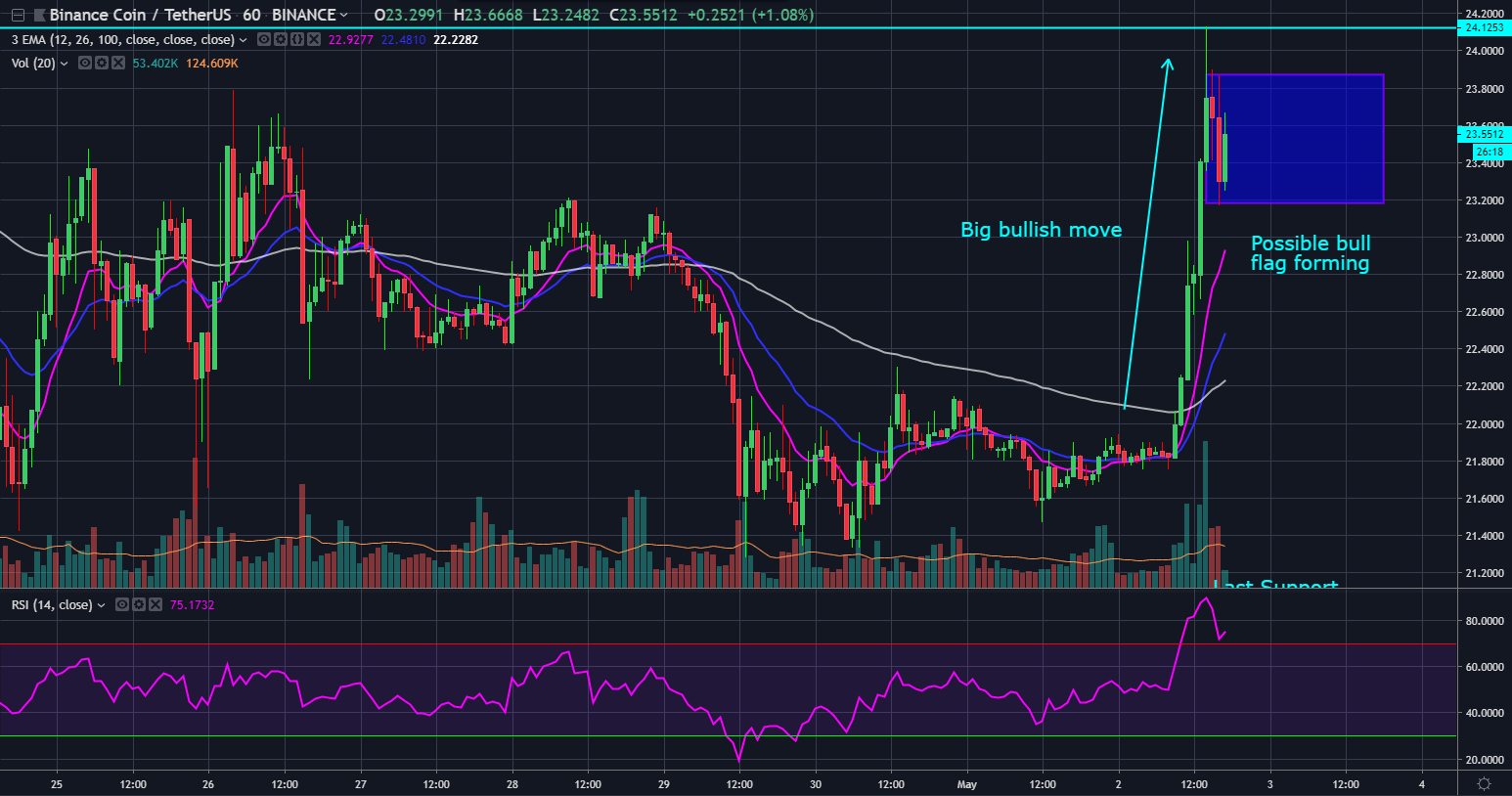 As we can see from the chart above the bulls lost the 12 day EMA for a few days but the 26 day EMA held strong and bulls were able to push back followed by very notable gains. The last high remains at $25.44 only $2~ away from the current price. BNB certainly has the momentum necessary to break the ATH again, the RSI isn't quite overextended yet and a bull flag is currently being formed in the hourly chart.
Additionally the CEO of Binance confirmed on twitter that Binance will have margin trading in the near future, as we know, these pieces of positive news often end up meaning massive gains for BNB in the short term.
Crowd intelligence is amazing.https://t.co/CsnqdcWp9F

— CZ Binance (@cz_binance) May 2, 2019
About Whaleagent
Whaleagent.club is the Most accurate crypto signals group in the world. We provide easy to follow educated signals that are based on Market research & Technical Analysis. Our signals are being shared to monitor our personal trades aka journey. We are trading at Bitmex, Bittrex, Binance. If you want to watch our Trades in live, simply subscribe via the website as a Premium Member.
Image Credits: TradingView