Click Here To Join Our Signals Channel
Bitcoin is currently trading at $10290 following a nice daily bullish candlestick of 5% Bulls seem to have control now over the crucial $10k level and are looking for further continuation. There was resistance at $10188 and at $10207 (26 day EMA) and it seems that both were broken easily.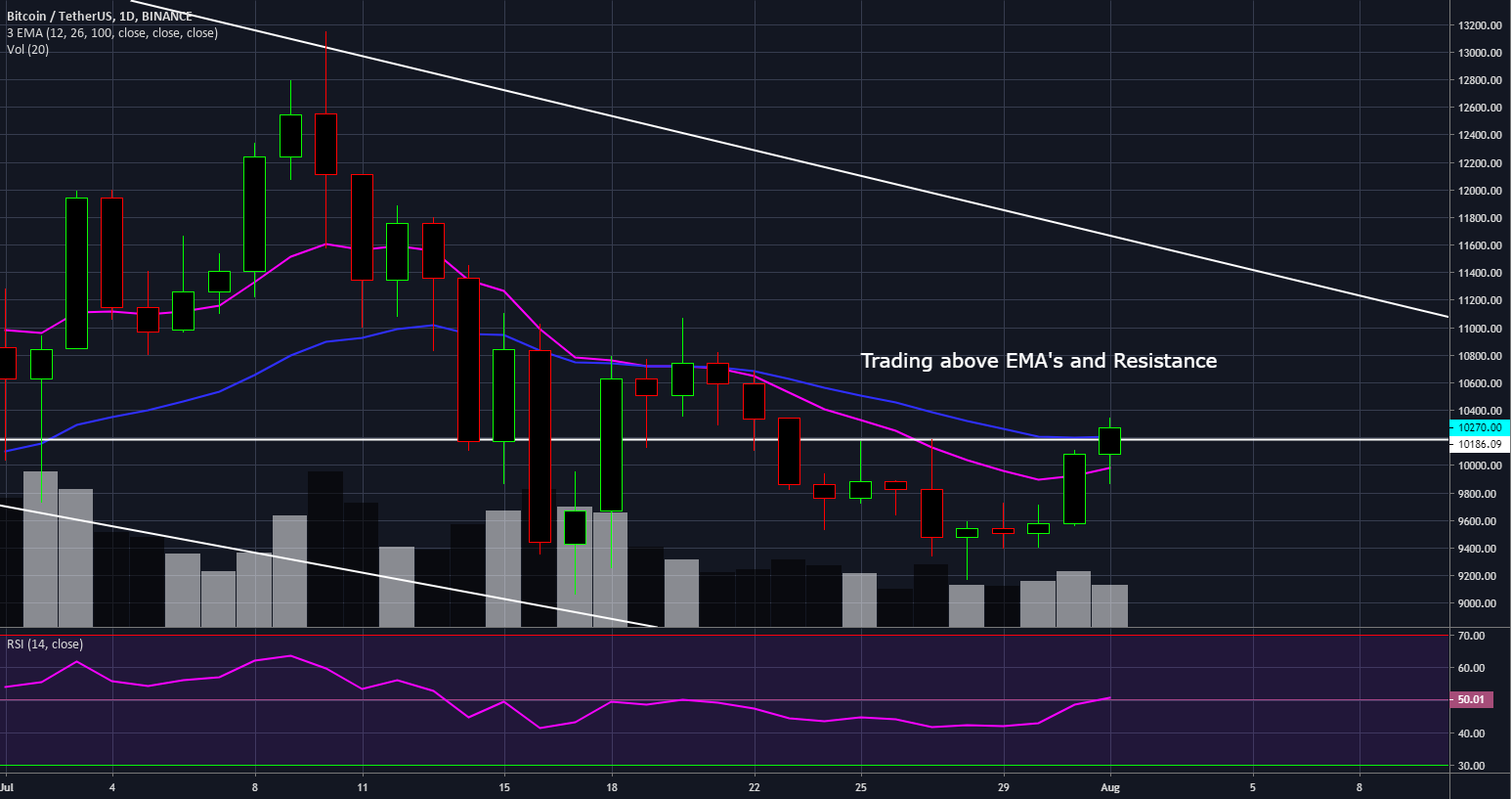 The daily EMA's are looking to cross bullish again in the next few days if the bulls see further continuation. The daily trend is now switching back in favor of the bulls but we need some more confirmation, either way it's a nice first step. Ideally bulls would love to hold both daily EMA's and trade above the $10207 resistance.
Thee weekly chart hasn't changed much and the bull flag + falling wedge are still in place. The hourly chart is looking pretty strong although we might see a small pullback since the RSI is getting overextended quite a bit. The volume is, however, really promising for the bulls.
The 4 hour chart is in a really nice uptrend, daily EMA's crossed bullish, bulls are looking for a small and healthy pullback to cool off the RSI's and then seek continuation.
About Whaleagent
Whaleagent.club is the Most accurate crypto signals group in the world. We provide easy to follow educated signals that are based on Market research & Technical Analysis. Our signals are being shared to monitor our personal trades aka journey. We are trading at Bitmex, Bittrex, Binance. If you want to watch our Trades in live, simply subscribe via the website as a Premium Member.
Image Credits: TradingView