Click Here To Join Our Signals Channel
The bitcoin bulls have done it again with a huge bull break above the $11000 level, the $11085 daily resistance and the falling wedge on the weekly chart. This is a huge achievement for the bulls and although the volume isn't too great, it doesn't really matter at this point. The price is no way above the daily EMA's which have crossed bullish.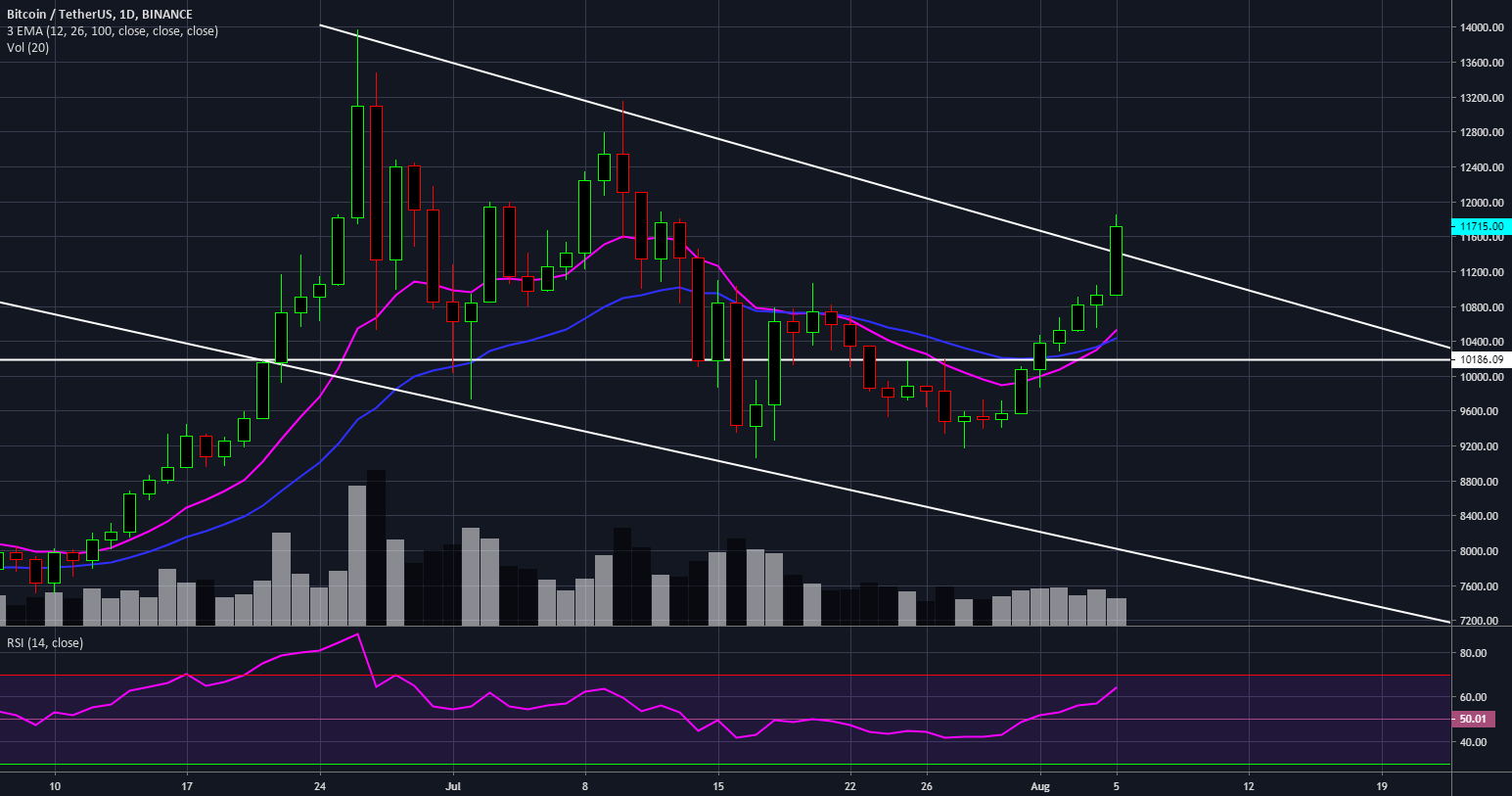 The weekly EMA's have proven to be a really strong support for the bulls and the price has bounced 3 weeks in a row from the 12 day EMA on the weekly chart. This break also seems to indicate and confirm a monthly bull flag which could break really soon. The daily RSI is not overextended but the weekly is right at the top. At this point some healthy consolidation wouldn't hurt the bulls but there is certainly still space for the upside. We could easily see a break of $12k before any kind of pullback. Bitcoin is now on the 6th consecutive green day, something that hasn't happene since the last big bull run. Bitcoin shorts on Bitfinex are still at all time lows though, it's clear that the bears aren't confident at all.
About Whaleagent
Whaleagent.club is the Most accurate crypto signals group in the world. We provide easy to follow educated signals that are based on Market research & Technical Analysis. Our signals are being shared to monitor our personal trades aka journey. We are trading at Bitmex, Bittrex, Binance. If you want to watch our Trades in live, simply subscribe via the website as a Premium Member.
Image Credits: TradingView