Bitcoin formed another tightening pattern on the daily chart and it broke bullish, today. However there is some concern because there seems to be no continuation after we broke $8100 and in fact Bitcoin is currently trading under that level at $8084. It is still a positive result for Bitcoin but it does show some possible weakness, we will find out more tomorrow since the bulls can still come back and push the price above $8100.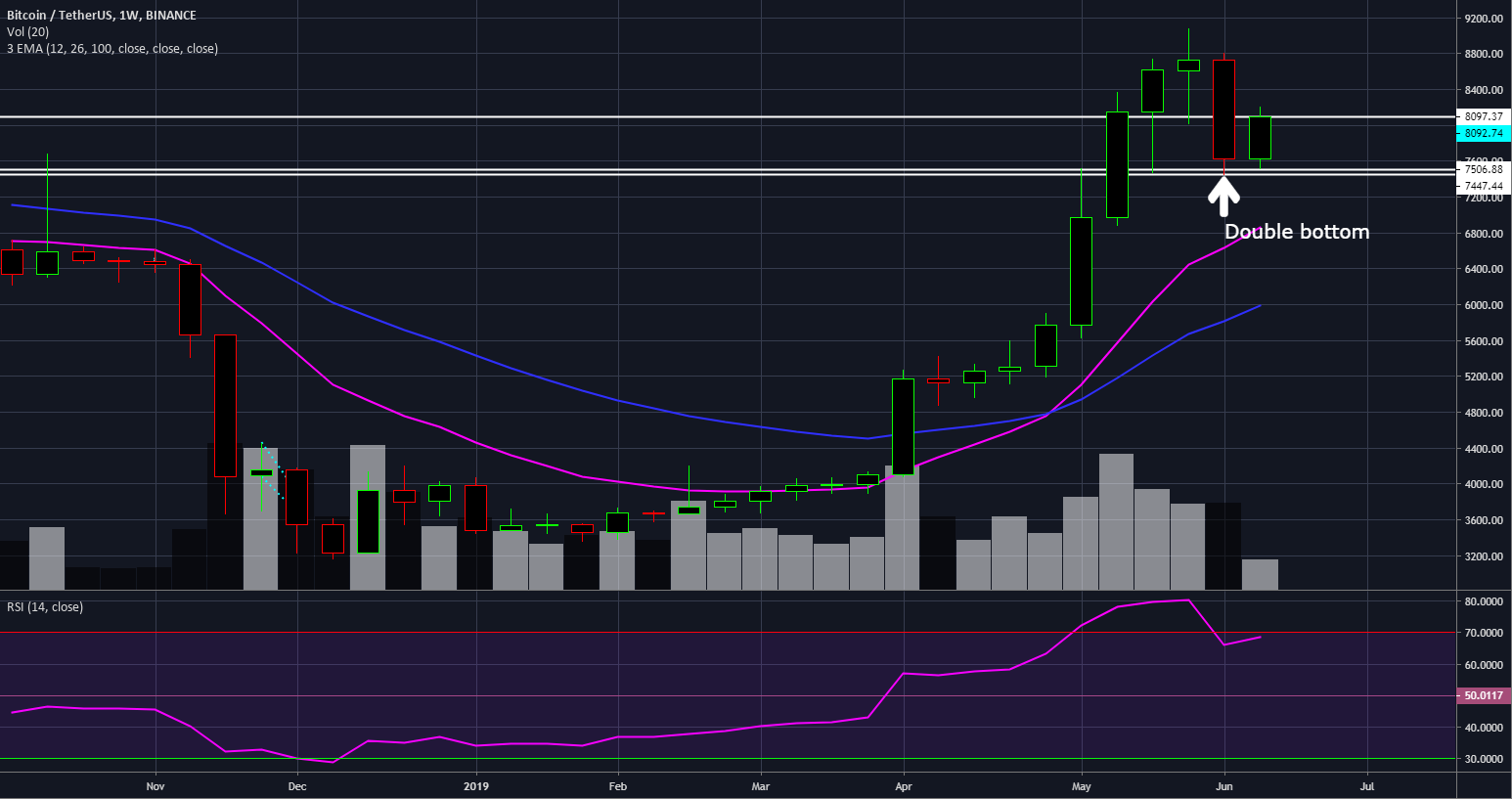 The RSI remains down at around 50 points and we are currently trading above the 12 and 26 day EMA's. The 4 hour chart is in a clear uptrend right now and we are way above the EMA's and a possible bull flag seems to be forming. The weekly chart at this point shows the bottom of the pullback to be at $7444 but it's a bit too soon to be certain. The weekly uptrend is still intact though, we would have to break the support at $4861 to change the trend, bulls are pretty safe right now.
A lot of analysts are confident that Bitcoin is set for a bull run due to the upcoming halving which always ends up playing a very important role.
#bitcoin halving effect on price pic.twitter.com/YYkMt4JRv5

— Plan₿ (@100trillionUSD) June 11, 2019
About Whaleagent
Whaleagent.club is the Most accurate crypto signals group in the world. We provide easy to follow educated signals that are based on Market research & Technical Analysis. Our signals are being shared to monitor our personal trades aka journey. We are trading at Bitmex, Bittrex, Binance. If you want to watch our Trades in live, simply subscribe via the website as a Premium Member.
Image Credits: TradingView