Click Here To Join Our Signals Channel
The Bitcoin daily flag has been confirmed and bulls have seen continuation today, currently trading at $12044 only $300 away from the top. The daily volume is still a bit low but it's not very concerning considering Bitcoin is trading way above the EMA's and has seen enough continuation after the recent bull surge.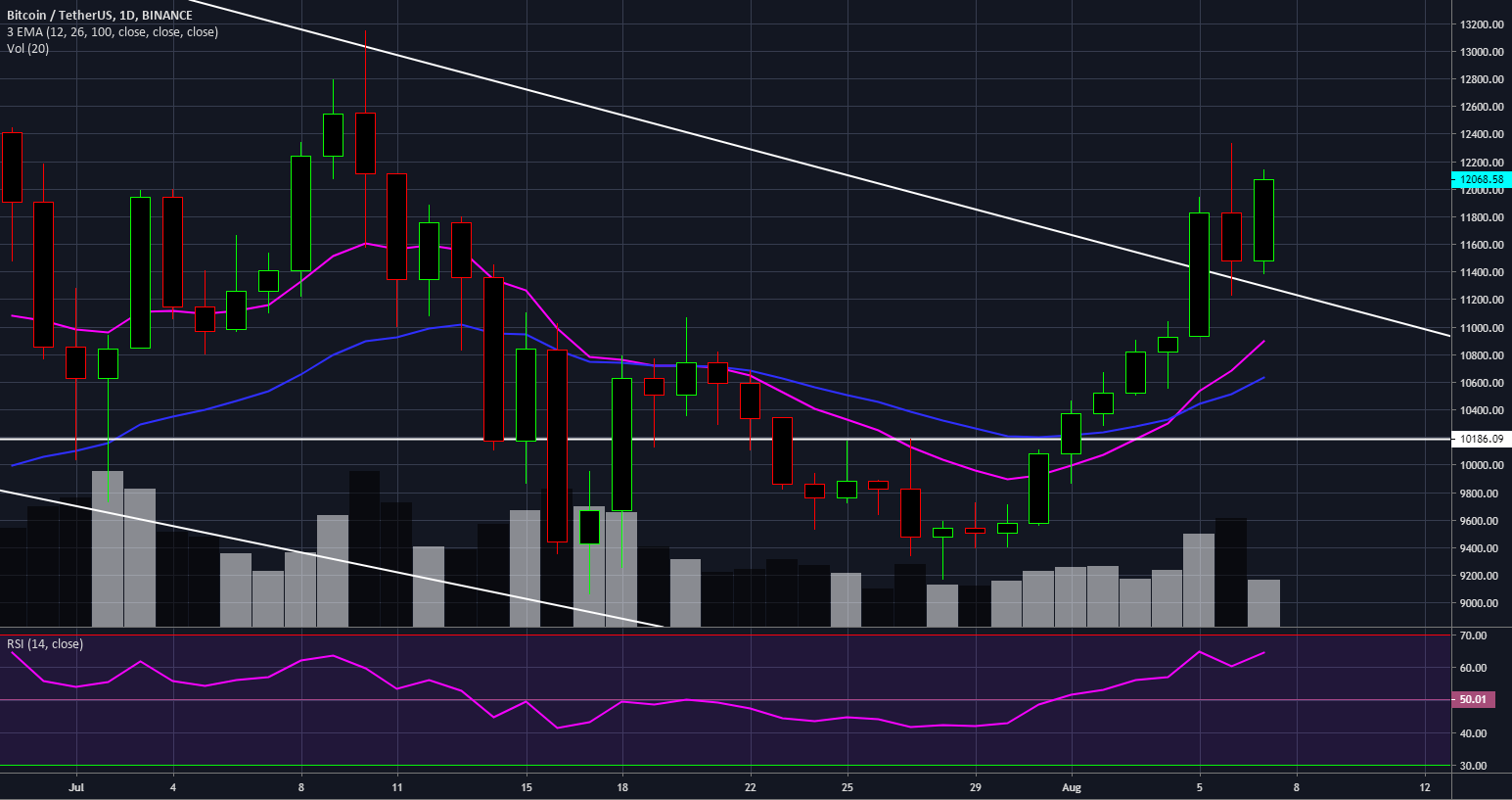 The weekly chart continues to be bullish and Bitcoin is also trading way above the EMA's there. The RSI is just on the overextended area but as history has shown us, it doesn't always mean we are going to see a pullback. The bulls aren't facing too much resistance on the weekly until $13147 which is also the daily resistance after the recent top of yesterday.
The 4 Hour chart might be setting the pace for an equilibrium pattern if the bulls are not able to break the recent top. We have not lost the 26 EMA on the 4 hour chart and bulls just bounced from the 12 EMA with significant continuation. The RSI has cooled off a little bit and it's now only at 66 so bulls still have some room to work with before we see extreme over-extensions.
About Whaleagent
Whaleagent.club is the Most accurate crypto signals group in the world. We provide easy to follow educated signals that are based on Market research & Technical Analysis. Our signals are being shared to monitor our personal trades aka journey. We are trading at Bitmex, Bittrex, Binance. If you want to watch our Trades in live, simply subscribe via the website as a Premium Member.
Image Credits: TradingView