Click Here To Join Our Signals Channel
Bitcoin has just broken the $10000 level for 1 hour and is now trading below it again. Bitcoin is currently trading at $9985, clearly there is a big battle going on between the bulls and the bears at a crucial level. So far bulls are managing to create a bull flag on the hourly chart. Additionally, an equilibrium pattern also seems to be forming on the 1 hour chart. The 15 minute chart gives us a bit more clarity and it's showing an equilibrium pattern with a high of $10028.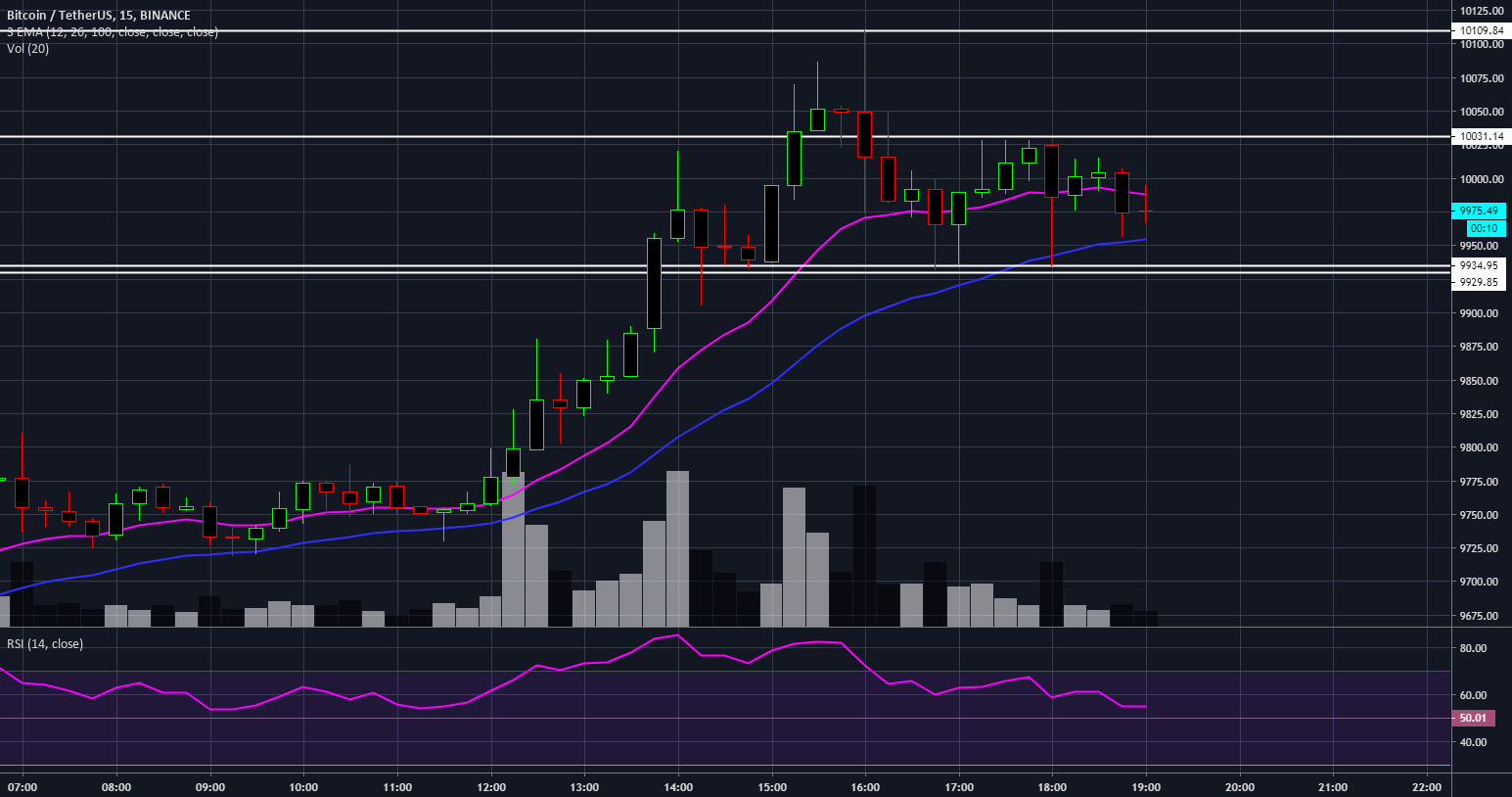 Bulls have enough momentum to break above 10k and continue there and the shorts aren't going up at all which means that bears are still quite scared. The daily chart is showing a possible trend change and bulls have broken above the 12 EMA. The daily resistance is at $10188 which is really close. The RSI is not overextended.
It's important to note that we are still in a descending wedge and bull flag on the weekly chart and even if the bears were able to stop the bulls from breaking 10k, the weekly would still remain bullish long term.
About Whaleagent
Whaleagent.club is the Most accurate crypto signals group in the world. We provide easy to follow educated signals that are based on Market research & Technical Analysis. Our signals are being shared to monitor our personal trades aka journey. We are trading at Bitmex, Bittrex, Binance. If you want to watch our Trades in live, simply subscribe via the website as a Premium Member.
Image Credits: TradingView