Bitcoin just broke the 2019 high and touched $10k for the first time in over a year. It is currently trading at $10702, however the high of today was at $11160 where a brief hourly consolidation took place. The consolidation extended down to $10300 but the bulls quickly bought the dip and came right back up creating a long lower wick.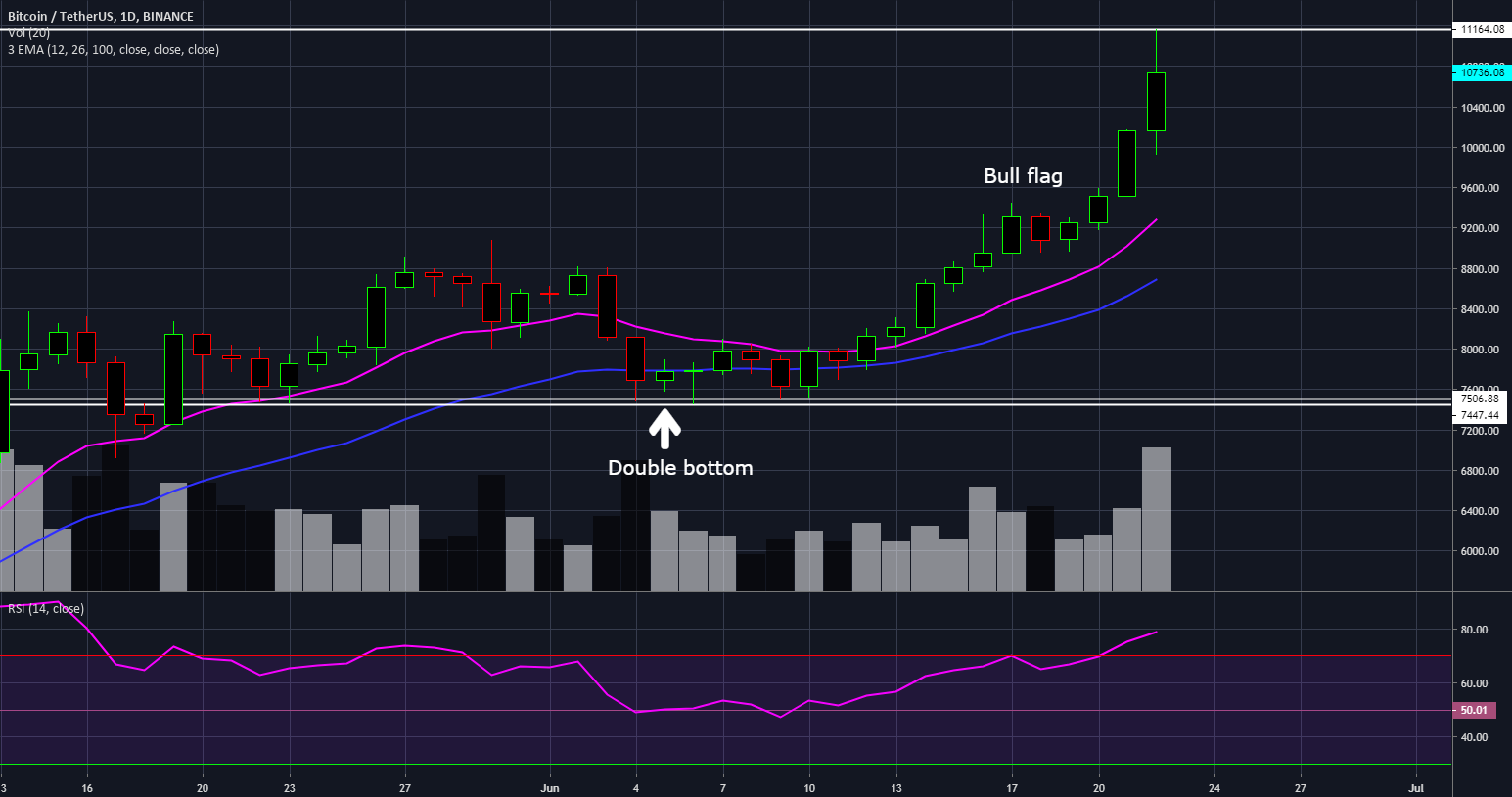 The bull flag was obviously confirmed and as we said in the other post, the increasing bull volume was certainly hinting to a possible continuation which took place today. We are currently on increasing bull volume, again. It is clear now for pretty much everyone that the bottom is in and we are not likely to see $4000 anytime soon, at least not in 2019.
The weekly chart looks great for the bulls and with very little resistance ahead, the only possible resistance for now would be the $12000 level, after that there is a huge lack of resistance up to the ATH of $20000. Monthly chart hasn't consolidated yet but the trend change is basically confirmed at this point, the RSI is not yet overextended on the monthly chart. The last time the monthly chart was overextended was in December of 2017.
About Whaleagent
Whaleagent.club is the Most accurate crypto signals group in the world. We provide easy to follow educated signals that are based on Market research & Technical Analysis. Our signals are being shared to monitor our personal trades aka journey. We are trading at Bitmex, Bittrex, Binance. If you want to watch our Trades in live, simply subscribe via the website as a Premium Member.
Image Credits: TradingView