Click Here To Join Our Signals Channel
Bitcoin seems to be recovering quite nicely after the recent pullback and we are now trading just above both daily EMA's at $10717. If the bulls continue with this momentum we are likely going to see a bullish cross of the EMA's again. The RSI is exactly in the middle so it's not helping anyone and the bulls were able to destroy the daily bear flag which no longer exists at this point.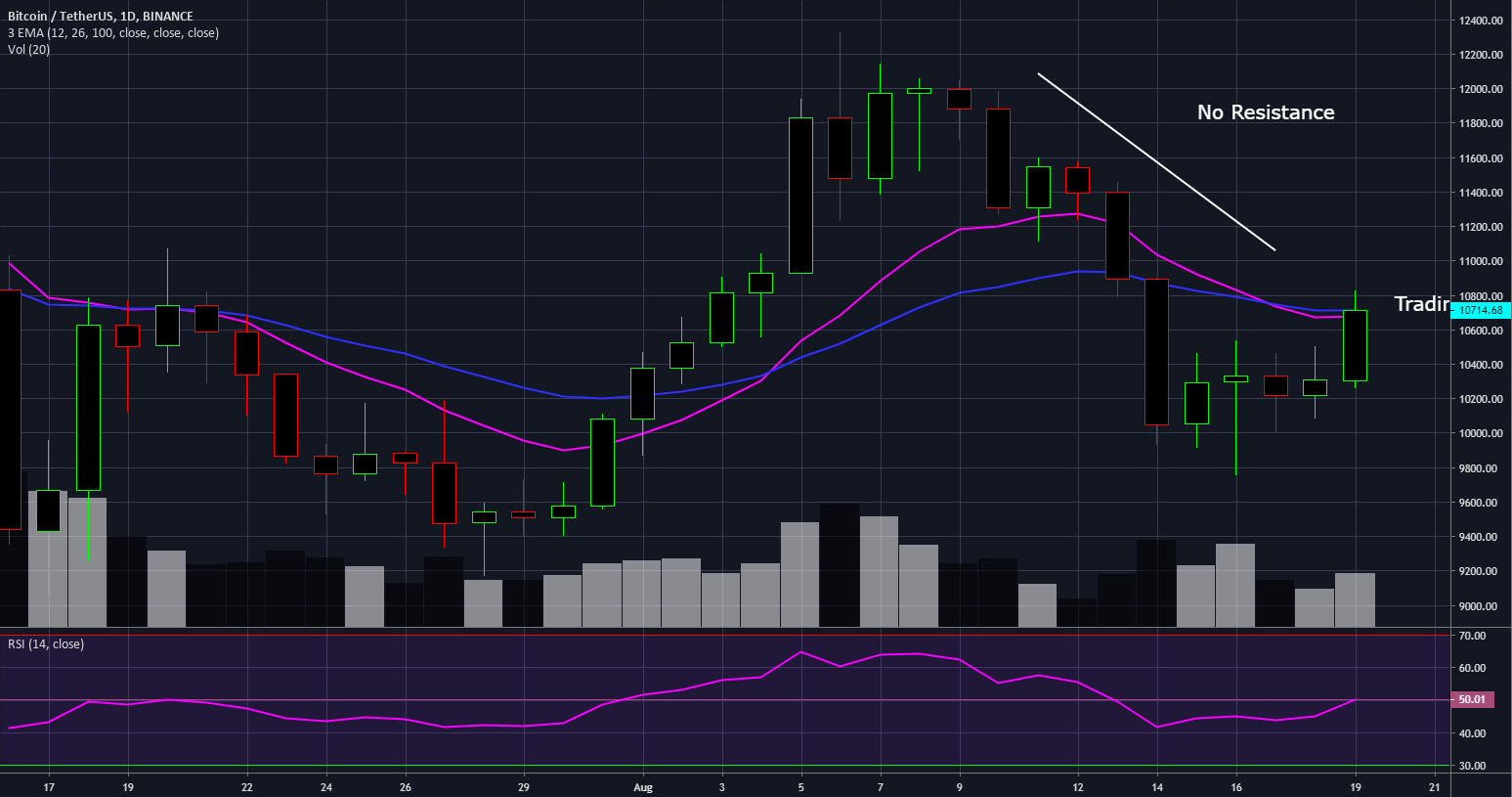 The 4-hour chart is now in a bull flag after breaking out of another bull flag. Bitcoin is trading above the EMA's on the 4-hour chart and they have crossed bullish. The RSI is not yet overextended.
The weekly pretty much confirms the recent low of $9750 as the low of the current equilibrium pattern. The high is at $12330 and if the bulls manage to break above this level, the rest of the year will be really bullish for Bitcoin.
Not much has changed on the monthly chart as bulls would need to recover quite a lot more to make any significant impact in the current candlestick.
The previous bull market lasted 152 weeks

That's 1064 days

Almost 3 years

We are only 20 weeks into the new bull market

And already #Bitcoin reached $13,900

And Altcoins haven't even started their new cycle yet$BTC #Crypto

— Rekt Capital (@rektcapital) August 19, 2019
About Whaleagent
Whaleagent.club is the Most accurate crypto signals group in the world. We provide easy to follow educated signals that are based on Market research & Technical Analysis. Our signals are being shared to monitor our personal trades aka journey. We are trading at Bitmex, Bittrex, Binance. If you want to watch our Trades in live, simply subscribe via the website as a Premium Member.
Image Credits: TradingView