Click Here To Join Our Signals Channel
BNB bulls have regained strength in the daily chart forming an uptrend and waiting for the daily EMA's to cross bullish, something that will happen tomorrow, inevitably. Bulls are now trying to set a higher low at $29.03 and continue with another leg up breaking above $31.87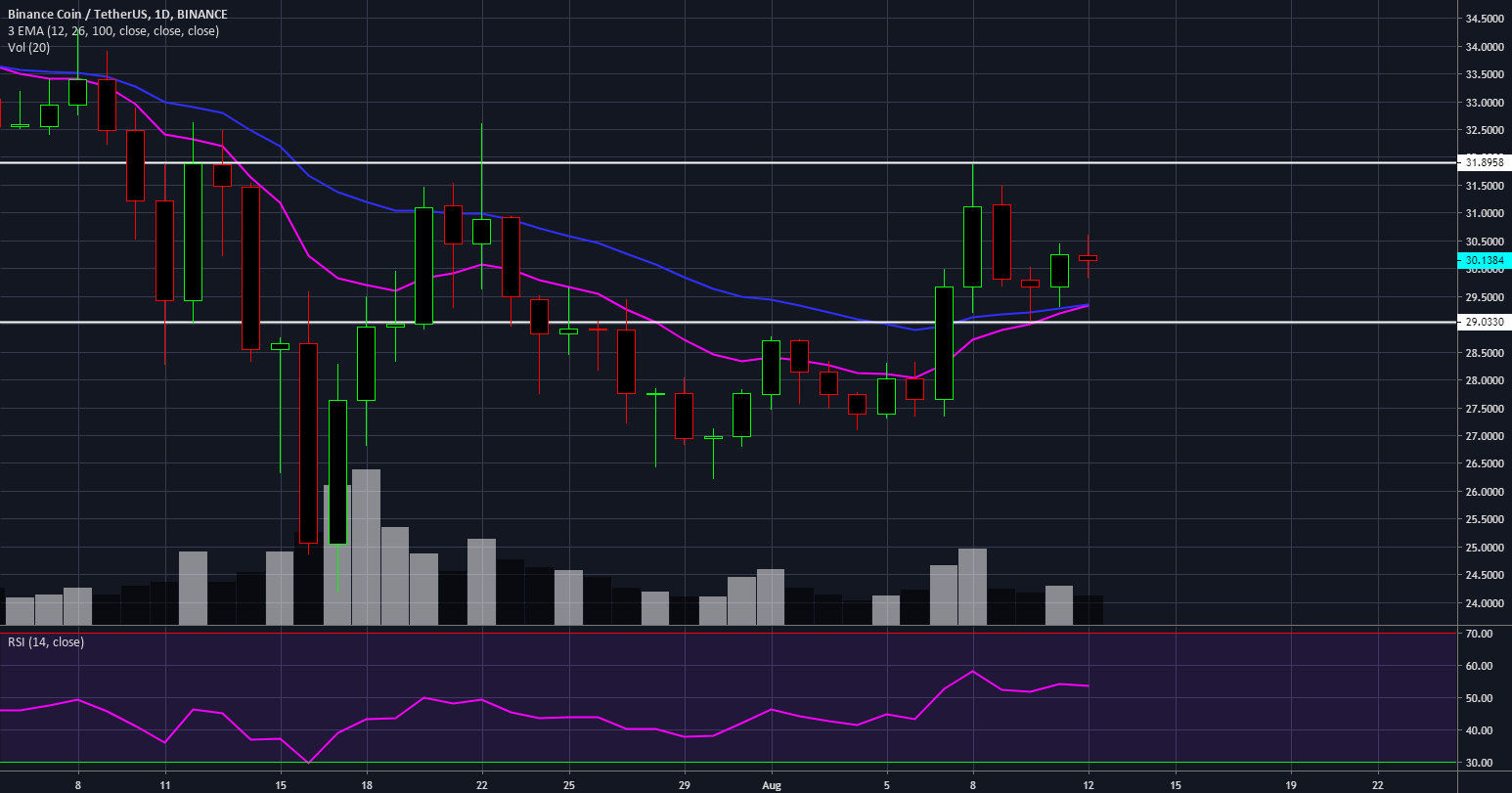 The weekly chart is not yet in a confirmed downtrend and bulls can still turn it around. They are at least hoping to form a lower high and create an equilibrium pattern. The RSI has cooled off a little bit so there is some room for the upside. The weekly EMA's remain extremely bullish and we are now trading above the 12 EMA again. The volume has been a bit lower for the past weeks but this shouldn't be a concern considering the huge bull run BNB experienced.
The monthly chart remains bullish and the monthly bull flag is still in play, however, the RSI is overextended. Looking at a shorter time frame, the 4-hour chart is also in a really healthy uptrend maintaining the RSI at around 50 points.
About Whaleagent
Whaleagent.club is the Most accurate crypto signals group in the world. We provide easy to follow educated signals that are based on Market research & Technical Analysis. Our signals are being shared to monitor our personal trades aka journey. We are trading at Bitmex, Bittrex, Binance. If you want to watch our Trades in live, simply subscribe via the website as a Premium Member.
Image Credits: TradingView