Click Here To Join Our Signals Channel
EOS has been one of the weakest cryptocurrencies in July 2019 and the trend seems to continue in August. EOS was in a 2 week equilibrium patter that broke bullish following the bullish Bitcoin break but saw zero follow-through. EOS is currently trading at $4.31 below the $4.44 resistance level. Bears were able to push down the price in just 1 day and the 26 day EMA resistance proved to be strong.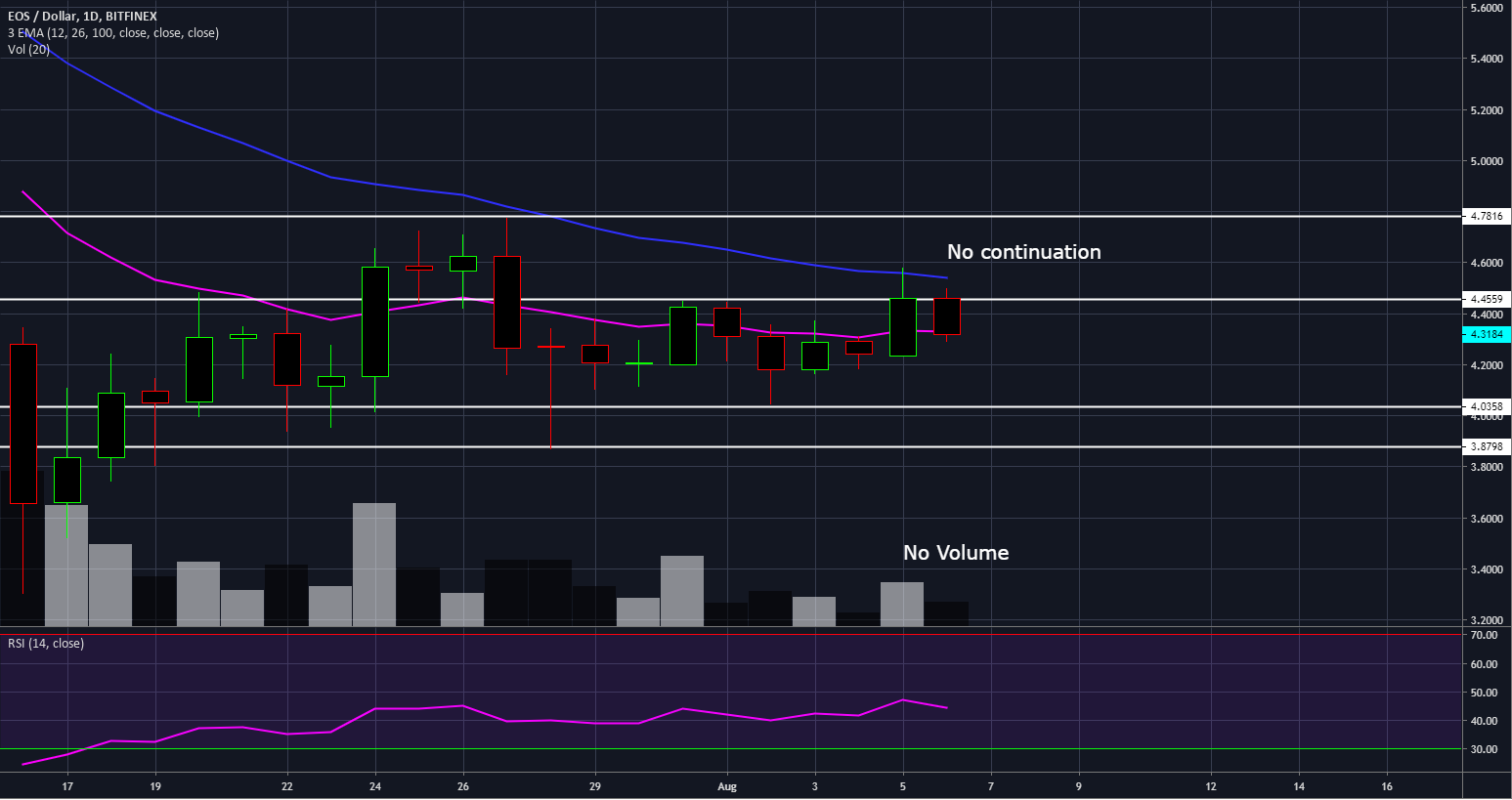 EOS is now trading below the 12 day EMA and bears are looking to break the $4.04 level and continue from there. This recent bull break does give the bulls a bit of hope if they can hold the $4.04 support and break the high to set a daily uptrend. The weekly continues to be a clear bear flag at this point and judging by the declining volume we might see a break this weekend. The monthly chart is not yet lost for the bulls which are looking to set a higher low and a higher high to confirm a monthly uptrend which would set the pace pretty much for the next year but we are still far from that happening.
About Whaleagent
Whaleagent.club is the Most accurate crypto signals group in the world. We provide easy to follow educated signals that are based on Market research & Technical Analysis. Our signals are being shared to monitor our personal trades aka journey. We are trading at Bitmex, Bittrex, Binance. If you want to watch our Trades in live, simply subscribe via the website as a Premium Member.
Image Credits: TradingView