Click Here To Join Our Signals Channel
Litecoin has been one of the strongest cryptocurrencies this year, however, in the last few months, bears have certainly taken control again and LTC has been in a daily downtrend ever since. A bearish reverse candlestick formed a few days ago and is getting confirmed with 3 consecutive days in red. Litecoin is currently trading at $88.46 and getting closer to the support level of $83.27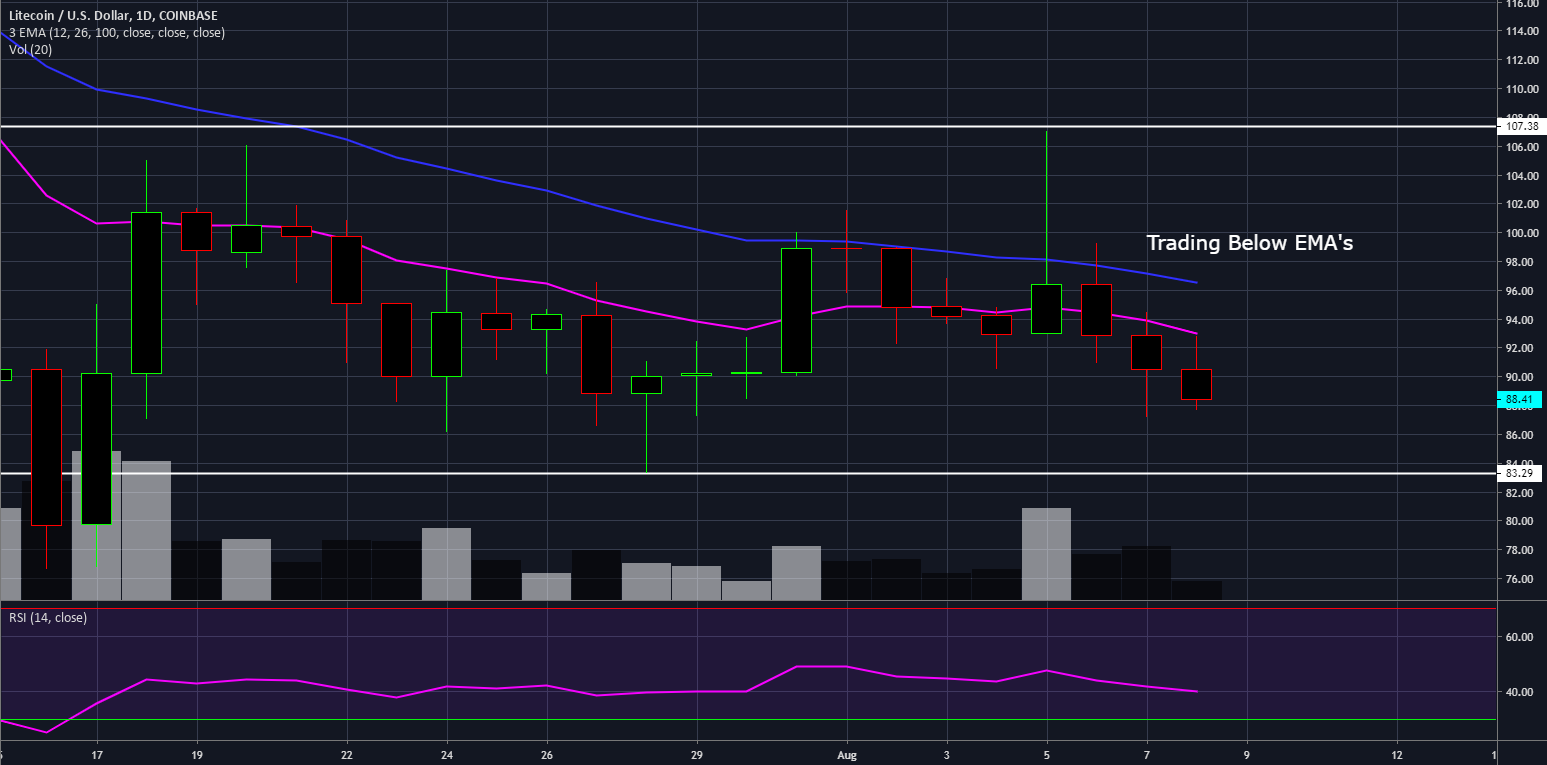 LTC is trading below both daily EMA's which are crossed bearish. The daily RSI is getting closer to oversold conditions, however, if bears manage to break below the support level, the RSI wont be much of a help for the bulls.
The weekly chart is not looking any better for Litecoin, trading below the 26 EMA after 4 rejections 4 consecutive weeks in a row of the 12 EMA. If the bears can close this week below the last EMA, the rest of the year will be rough for the bulls and the weekly bear flag will be confirmed.
The monthly chart is the last resort of the bulls, setting a higher low seems to be quite possible if the 12 EMA acts as support, the bulls could at least form an equilibrium pattern which would benefit them.
About Whaleagent
Whaleagent.club is the Most accurate crypto signals group in the world. We provide easy to follow educated signals that are based on Market research & Technical Analysis. Our signals are being shared to monitor our personal trades aka journey. We are trading at Bitmex, Bittrex, Binance. If you want to watch our Trades in live, simply subscribe via the website as a Premium Member.
Image Credits: TradingView