Click Here To Join Our Signals Channel
We have recently pointed out that Litecoin was forming a tightening pattern on the daily chart. The pattern was confirmed 2 days ago and the current range is only of about $12.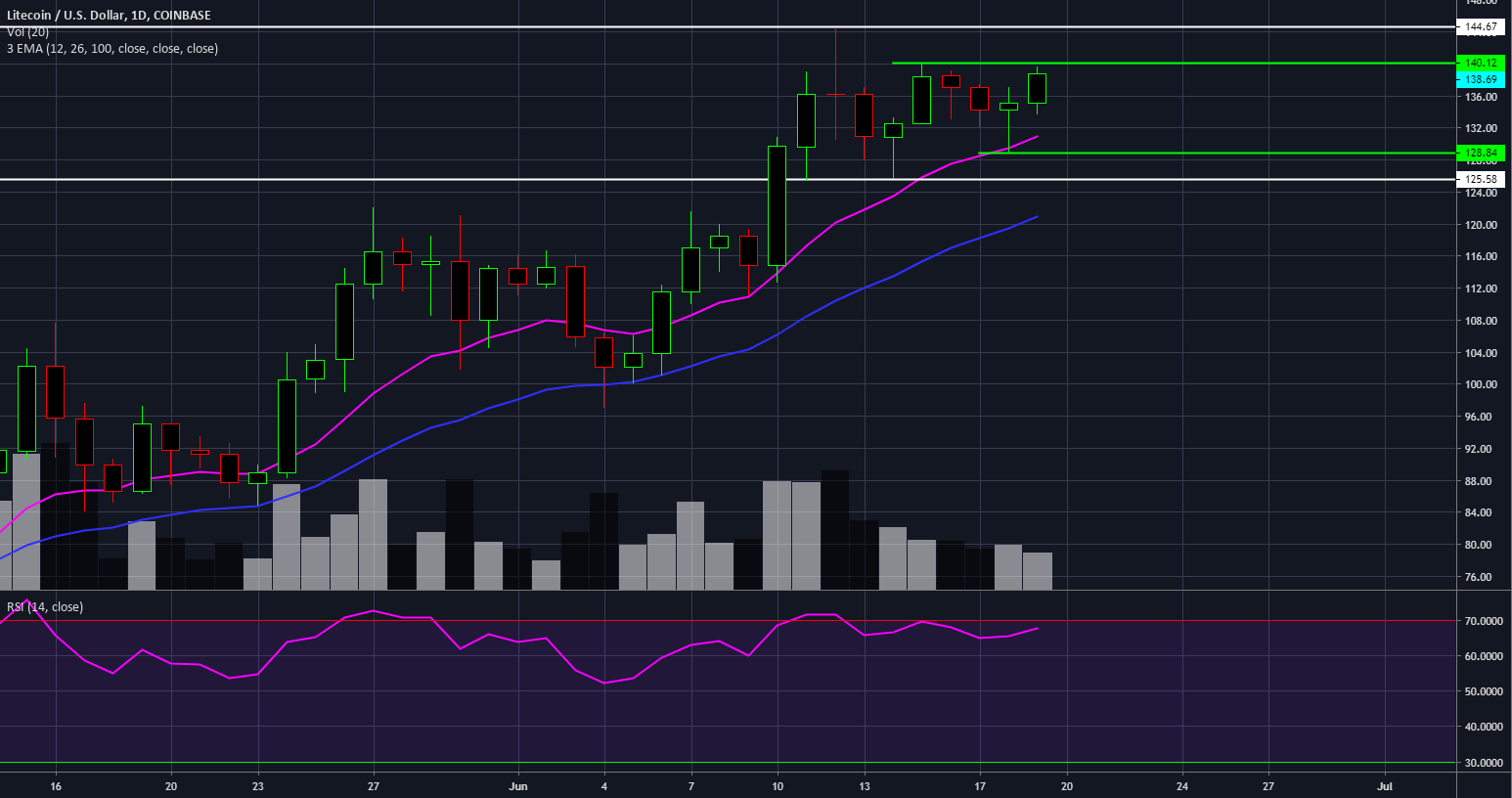 We are dangerously close to the last lower high of $140, currently trading at $138.8 while the high of the day was $139.6 It is quite possible to just form a lower high at $139.6 and continue within the pattern for a few more days, however the pattern is very likely to break within 3-4 days at most. Both higher lows are strong bullish hammer candlesticks which indicates bull strength. The RSI is not yet overextended and considering we are still in a robust uptrend in the overall market, Litecoin bulls have more chances of breaking bullish.
The weekly time frame is looking extremely potent too, bull flag, hammer candlestick, strong uptrend, it seems to be only a matter of time before Litecoin goes back to its all time highs. The monthly chart is looking really nice too, the uptrend on there is not yet confirmed since we still need a higher low to form but we haven't had any sort of consolidation in the monthly chart for 5 months in a row now.
About Whaleagent
Whaleagent.club is the Most accurate crypto signals group in the world. We provide easy to follow educated signals that are based on Market research & Technical Analysis. Our signals are being shared to monitor our personal trades aka journey. We are trading at Bitmex, Bittrex, Binance. If you want to watch our Trades in live, simply subscribe via the website as a Premium Member.
Image Credits: TradingView