Click Here To Join Our Signals Channel
Litecoin, which has been one of the strongest cryptocurrencies this year is forming what is known as an Equilibrium Pattern. We have seen this pattern many times and it almost always works perfectly whether it breaks bearish or bullish. The high of this pattern is at $144 and the low at $125.6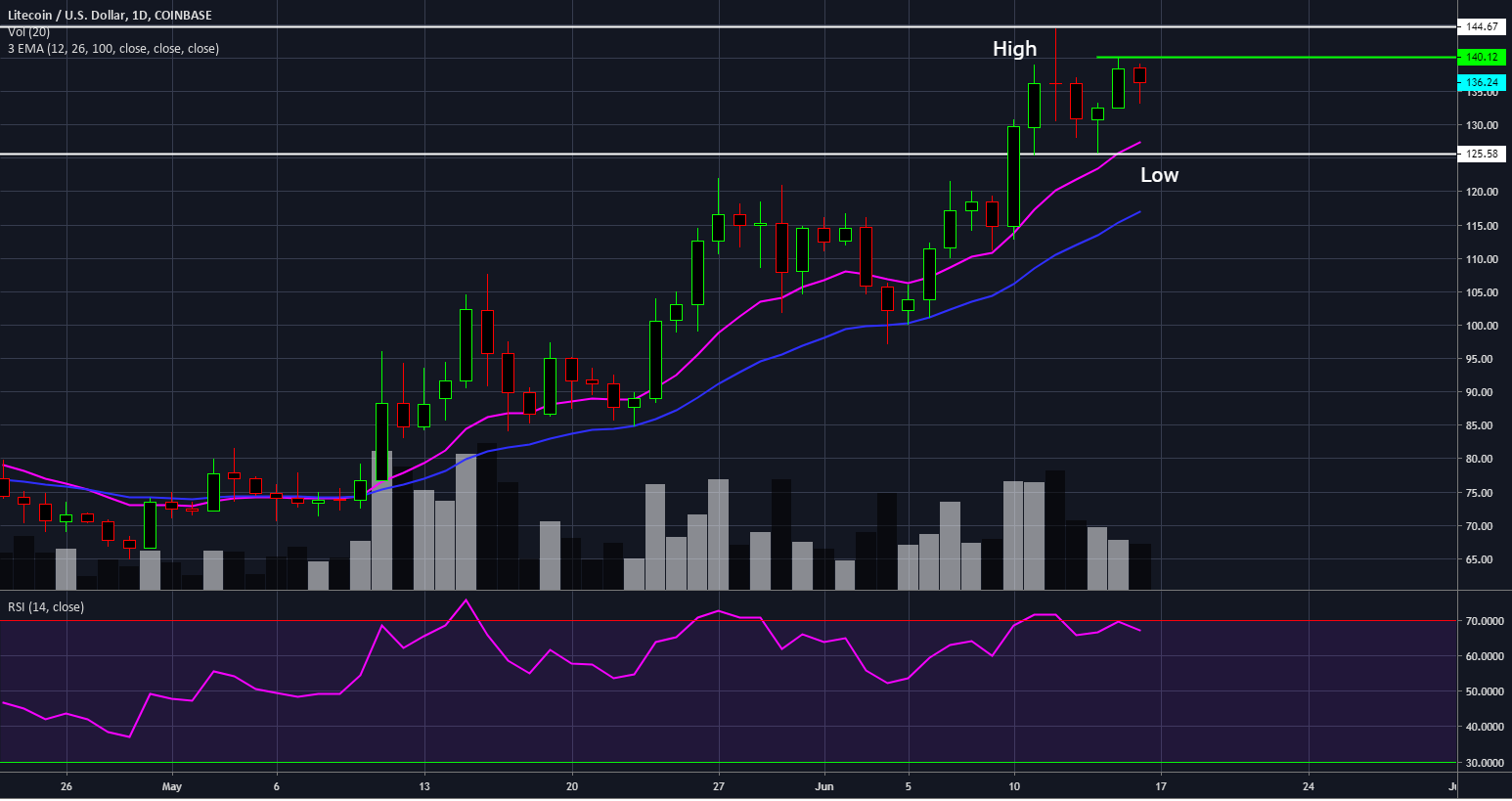 Litecoin is currently forming the lower high at $140 although not fully confirmed until we close today's candlestick. Considering how bullish the whole market is, a bull break has more chances of happening right now, the RSI is also not fully overextended yet so it definitely has enough room to the upside. It is important to note that there isn't really any significant resistance up until $182 mark so a bull break could mean a huge spike for Litecoin.
Litecoin did have a weekly pullback already and so it doesn't necessarily need another one right now, the weekly RSI is however overextended but this isn't always a problem when a strong uptrend is in place. We have seen the RSI get really overextended for long periods of time before ever cooling off.
About Whaleagent
Whaleagent.club is the Most accurate crypto signals group in the world. We provide easy to follow educated signals that are based on Market research & Technical Analysis. Our signals are being shared to monitor our personal trades aka journey. We are trading at Bitmex, Bittrex, Binance. If you want to watch our Trades in live, simply subscribe via the website as a Premium Member.
Image Credits: TradingView