Click Here To Join Our Signals Channel
Litecoin, as well as the whole crypto market has suffered huge losses today. Bitcoin is down 6% and Ethereum 10%. The daily chart is looking quite bad for Litecoin in comparison to the rest of the market and the price has broken below the last big daily support of $76.63 and it's currently trading at $75.2.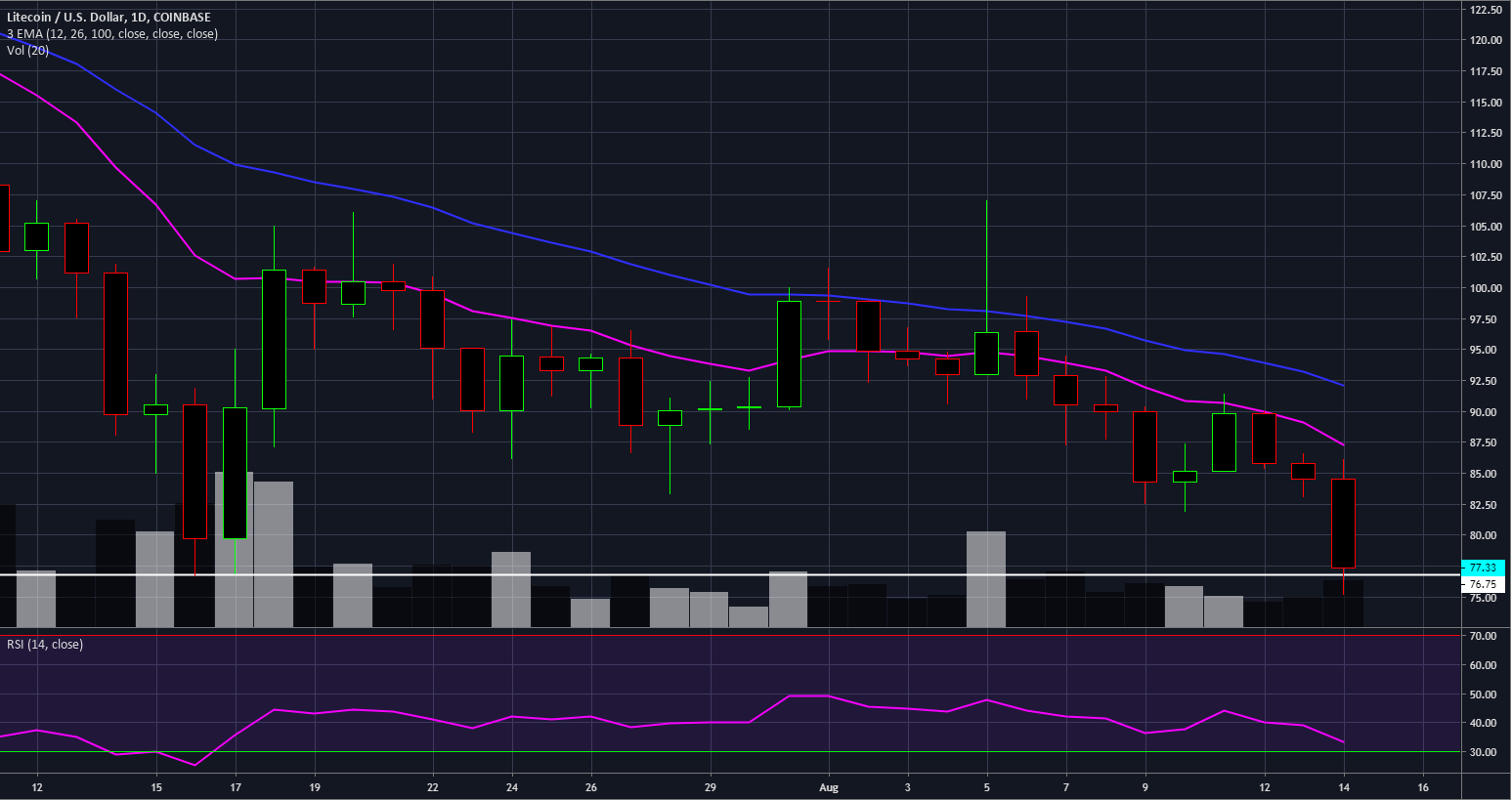 The RSI is almost oversold but bulls shouldn't rely on it too much as the past has shown us that the RSI can achieve really high oversold levels and the price continues to dump.
The 4-hour chart is oversold and bulls have bought a little bit of the dip but they are not looking very convincing. The bears are trying to confirm a downtrend in the weekly chart and if the bulls are not able to get back above $76.63, the downtrend will be confirmed.
The monthly chart, however, does look better for the bulls which are ok with setting a higher low compared to $22.17. The 26 day EMA has not been touched yet on the monthly chart and could act as strong support in the next few days if bears see enough continuation.
About Whaleagent
Whaleagent.club is the Most accurate crypto signals group in the world. We provide easy to follow educated signals that are based on Market research & Technical Analysis. Our signals are being shared to monitor our personal trades aka journey. We are trading at Bitmex, Bittrex, Binance. If you want to watch our Trades in live, simply subscribe via the website as a Premium Member.
Image Credits: TradingView