Click Here To Join Our Signals Channel
Monero (XMR) has been pretty strong this year but it's now facing some pretty strong consolidation alongside the whole market. The daily chart is in a clear downtrend now but the RSI is not yet in the oversold area. The daily EMA's have crossed bearish which indicates we could see more consolidation in the following days.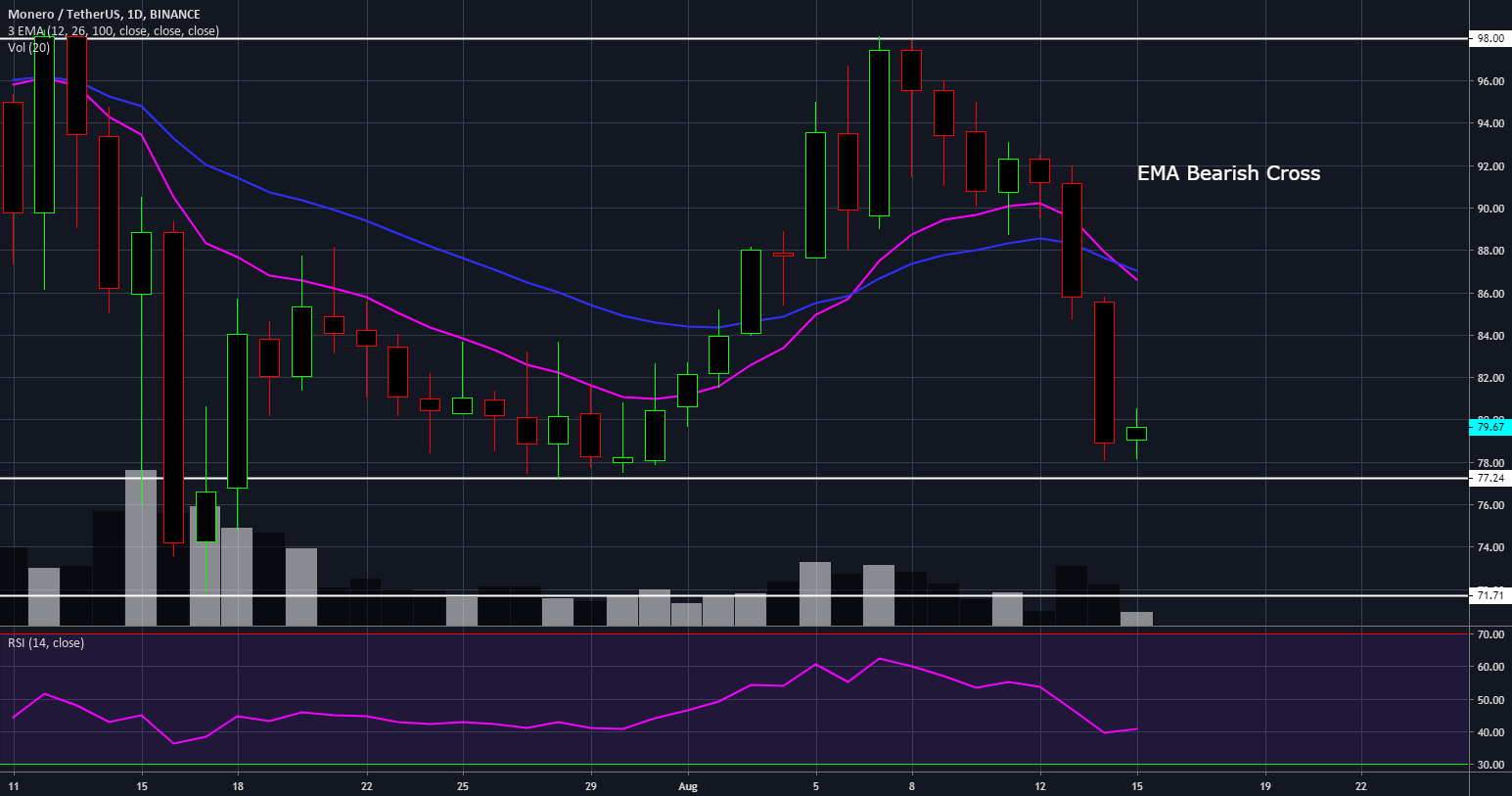 Currently XMR has formed a bear flag in the daily chart but the bulls could see some short term upside action to cool off the RSI from shorter time frames. The 4-hour chart RSI is at 21 points and bulls are trying to see some bounce from it.
The weekly chart is now forming an equilibrium pattern and the bulls only need to hold $71.8 to set a higher low and confirm the pattern. Overall the weekly chart is still quite bullish and has been in an uptrend for the last 6 months.
The monthly chart isn't as great and the bulls are hoping to set a higher low compared to $38.5 and see continuation afterwards or create a monthly equilibrium pattern. The EMA's could cross bullish on the monthly chart if the bulls are able to break above $100 again.
About Whaleagent
Whaleagent.club is the Most accurate crypto signals group in the world. We provide easy to follow educated signals that are based on Market research & Technical Analysis. Our signals are being shared to monitor our personal trades aka journey. We are trading at Bitmex, Bittrex, Binance. If you want to watch our Trades in live, simply subscribe via the website as a Premium Member.
Image Credits: TradingView