Yesterday it was a big day for the crypto market with most cryptocurrencies experiencing +10% gains. Ripple saw a 15% bull move and topped out at $0.51, currently trading at $0.482.
Ripple was fading away compared to most of the other top cryptos after experiencing a double top on the daily chart, the trend is now definitely secured and we are in a strong uptrend again. The weekly chart, which was basically a tightening pattern has broken bullish and the uptrend has been confirmed. The monthly chart still needs some work but bulls are quite confident right now. The daily RSI is not overextended, neither is the weekly one so there is definitely more room to the upside.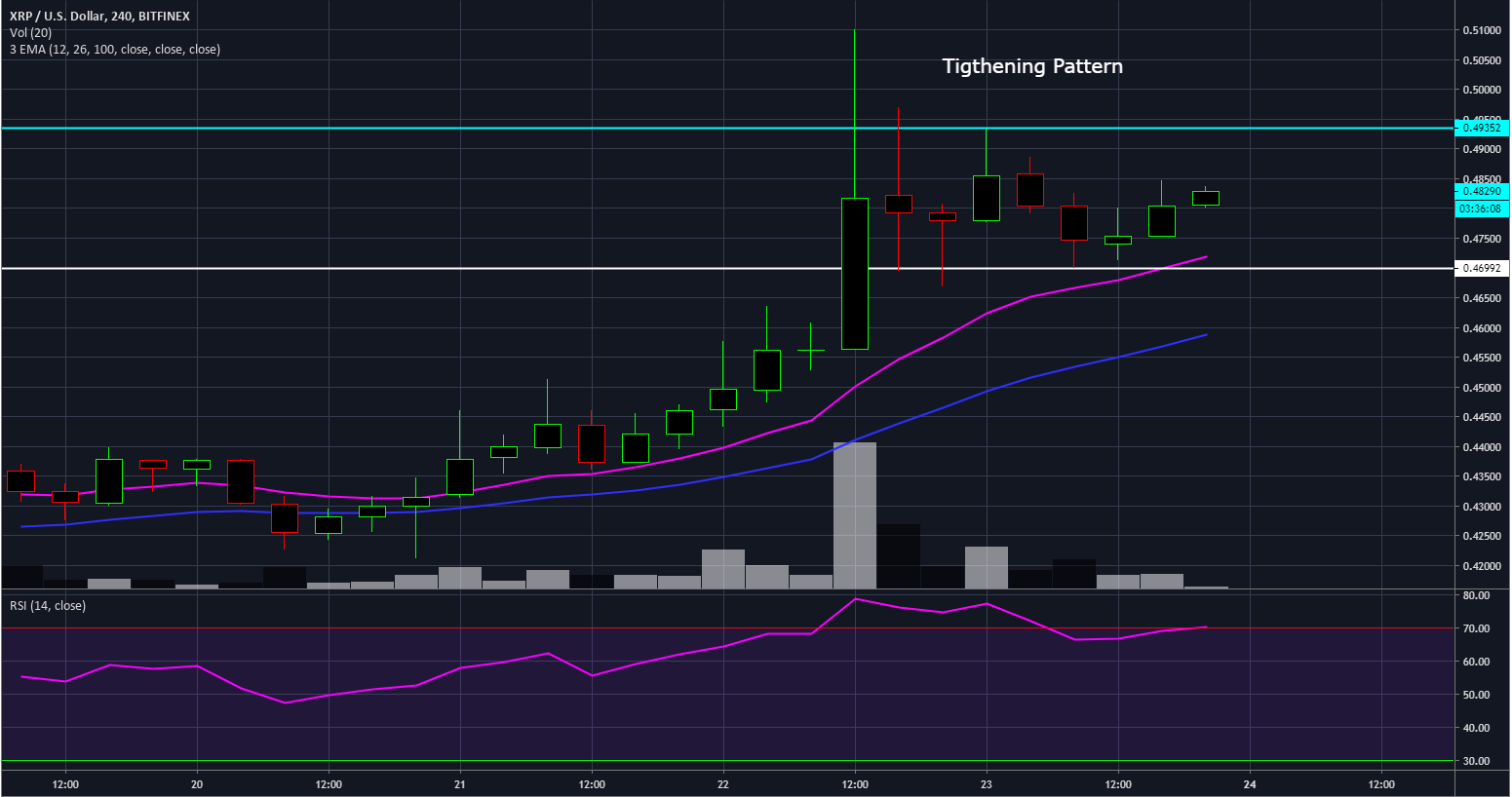 The 4 hour chart is another quite clear tightening pattern with pronounced and clear lower highs and higher lows. The range is really tight right now, only $0.02 and it is very likely to break within 24 hours. The bulls have the advantage here and the chances of the pattern to break bullish are higher. Ripple's partnership with MoneyGram will definitely play an important role as well.
In a strategic partnership, Ripple will become @MoneyGram's global partner for cross-border payment and foreign exchange settlement, using XRP. https://t.co/4YlnFWy1ha https://t.co/aJnchpzj5k pic.twitter.com/cyald9sikr

— Ripple (@Ripple) June 17, 2019
About Whaleagent
Whaleagent.club is the Most accurate crypto signals group in the world. We provide easy to follow educated signals that are based on Market research & Technical Analysis. Our signals are being shared to monitor our personal trades aka journey. We are trading at Bitmex, Bittrex, Binance. If you want to watch our Trades in live, simply subscribe via the website as a Premium Member.
Image Credits: TradingView