Click Here To Join Our Signals Channel
Since the listing announcement on Coinbase, Tezos has been holding its strong momentum after the initial massive bull spike. After a massive 23% surge on the first day, the bulls didn't stop and managed to achieve another 4.5% the next day and 8% the following day, currently trading at $1.493. Tezos has achieved a 50% surge in just 6 days and bulls are still looking strong today. The daily chart at this point looks like a strong bull flag which seems to be confirmed and on the verge of a break.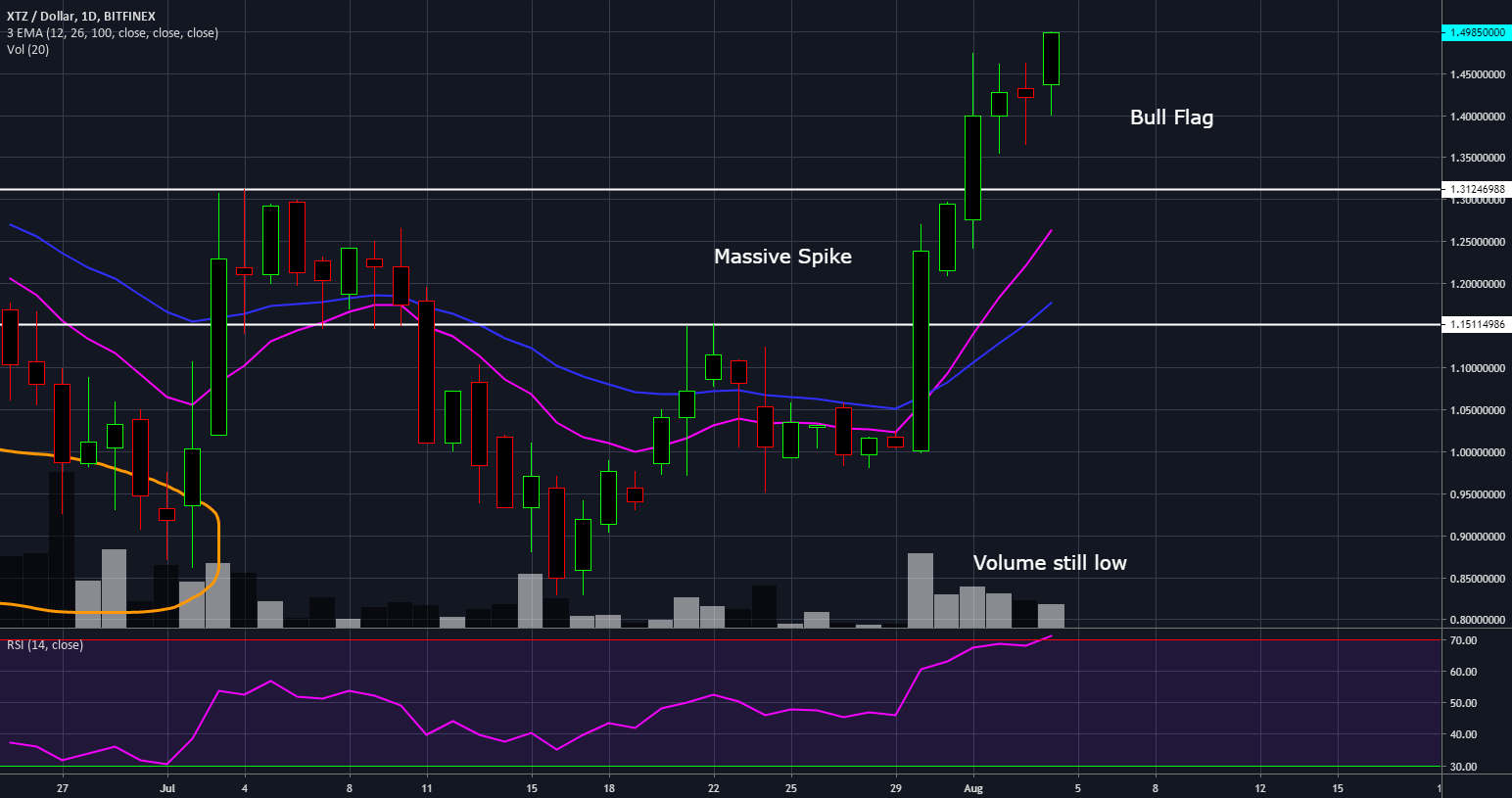 Tezos is currently trading way above the daily EMA's which have crossed bullish 5 days ago, the RSI is slightly overextended though. The weekly chart is looking much better now but bulls still have to confirm an uptrend. The weekly EMA's continue to be bullish and the RSI is not overextended.
The monthly chart is very likely to give us an equilibrium pattern or simply another leg up for the bulls and confirm an uptrend, however, the lack of volume is still present on all time frames.
About Whaleagent
Whaleagent.club is the Most accurate crypto signals group in the world. We provide easy to follow educated signals that are based on Market research & Technical Analysis. Our signals are being shared to monitor our personal trades aka journey. We are trading at Bitmex, Bittrex, Binance. If you want to watch our Trades in live, simply subscribe via the website as a Premium Member.
Image Credits: TradingView